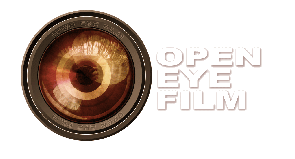 Filming, Photography and Programme Production

© Copyright 2012- 2018 is asserted for Open Eye Film website and its contents by the authors, The WebCat, Andy Luck and licensors. All rights reserved.






Watch this documentary film to view recollections of the town of Farmerville's residents as it was, and how it has changed over time. Farmerville is in Union Parish, Louisiana, USA. It is locally famous for Lake D'Arbonne, a beautiful 15,000+ acre lake rated as one of North America's top White Perch and Bass fishing locations!
Now available for the first time on DVD and on the Union Museum of Art and History's Youtube Channel, this historical documentary film featuring interviews with Mayor Stein Baughman Jr., Mary Dozier Hill, Verdell Williams Ventroy and Marilyn Ludwig Wilhite is just over 40 minutes long and conveys a candid and colorful portrayal of the characters and activity that made Farmerville the great town it is today.
Topics discussed include recollections of the town as it used to be, with its celebrated residents, landmark places and events such as the introduction of the telephone, televisions and steamboat traffic, also life at school, "The Louisiana Excercises" in preparation for World War Two and the creation of Lake D'Arbonne.
The film is illustrated by a variety of pictures sourced from the community and the project was commissioned by the Union Museum of History and Art in Farmerville, Louisiana and kindly funded by Kerry Hill of Hill Oil.
The filming was completed in late September 2017 and the film features in the museum's exhibition
"Our Town: Farmerville's 175th Anniversary".
Pick up your copy from the Union Museum of History and Art today, just a $10 donation for your piece of local heritage.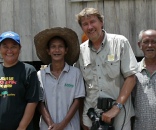 The short programme format is ideally suited to the demands of Internet download and streaming limits and the attention spans of today's busy world, but establishing credibility in a crowded media environment is essential.
Editorial Integrity and Ethics.
Andy Luck started Open Eye Film and it is my pleasure to open the website in 2017 in his footsteps. He was introduced to me as "the nicest man you're ever likely to meet."

He proved to be that indeed, a gentleman film-maker and photographer of great talent and charm. It was important to the founder of Open Eye Film, that short programmes should be entertaining and concise within an overriding framework of accurate research and editorial integrity. I will endeavour to maintain that tradition of editorial integrity and ethics.